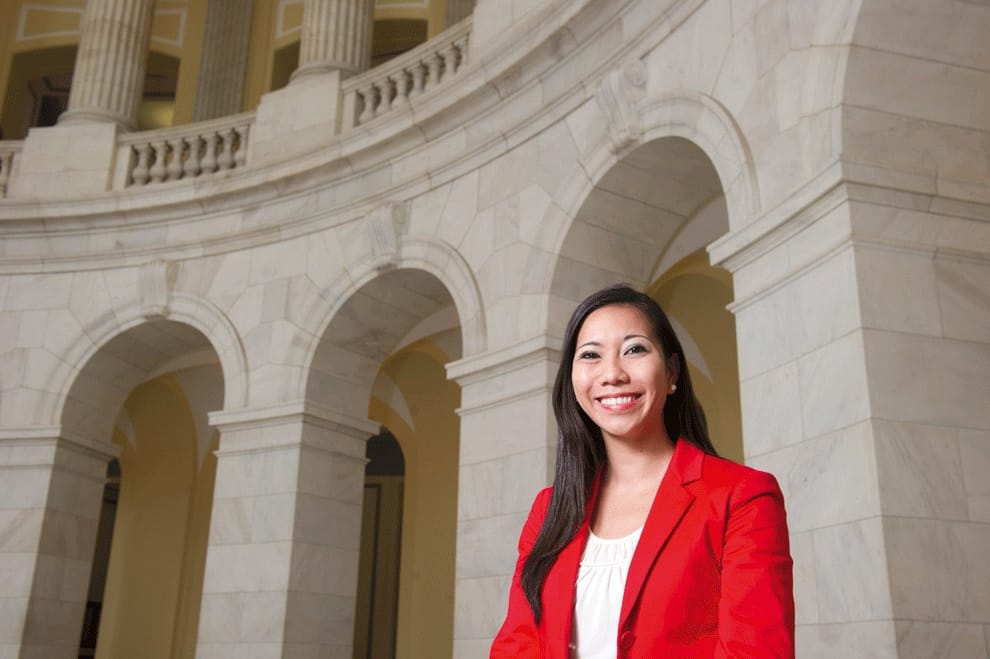 CNHA congratulates Hawaiʻi's Krystal Kaʻai, who made history today when she was named Executive Director of the historic White House Initiative on Asian Americans, Native Hawaiians, and Pacific Islanders (AANHPI). President Biden signed an executive order today to reinstate the Initiative established to advance equity, justice, and opportunity for Asian Americans, Native Hawaiians, and Pacific Islanders. The order expands the name of the Initiative to specifically include native Hawaiians in the acronym.
"The appointment of Krystal Kaʻai serves as a beacon of hope and provides a sense of place for Native Hawaiians and Pacific Islanders in the United States. We are excited and eager to work with Krystal and the Biden Administration to address the important needs of our community" said Kūhiō Lewis, President and CEO for the Council for Native Hawaiian Advancement.
Kaʻai is a Kamehameha Schools graduate who has served as Executive Director of the Congressional Asian Pacific American Caucus (CAPAC) since 2013. She was the first Native Hawaiian in that role, leading the legislative, communications, and outreach strategy for more than 70 members of Congress. She has also served in roles with the U.S. Senate Committee on Indian Affairs and the State of Hawaiʻi.
Asian Americans, Native Hawaiians, and Pacific Islanders make up the fastest growing ethnic group in the United States. Among many things, this White House Initiative aims to address high poverty levels within NHPI and AA communities and to provide economic security for NHPI and AA communities through workforce training and improved opportunities for Federal funding, grants, and contracts. It will address educational disparities and promote cultural awareness. And, it will coordinate a comprehensive Federal response to the rise in anti-Asian bias and violence.
"We are encouraged and excited about the direction Krystal's leadership will take us," said Lewis. "The goals of this initiative, under her leadership, will help our organization, and many like us, provide more education, opportunity, guidance, and resources to the communities we serve."