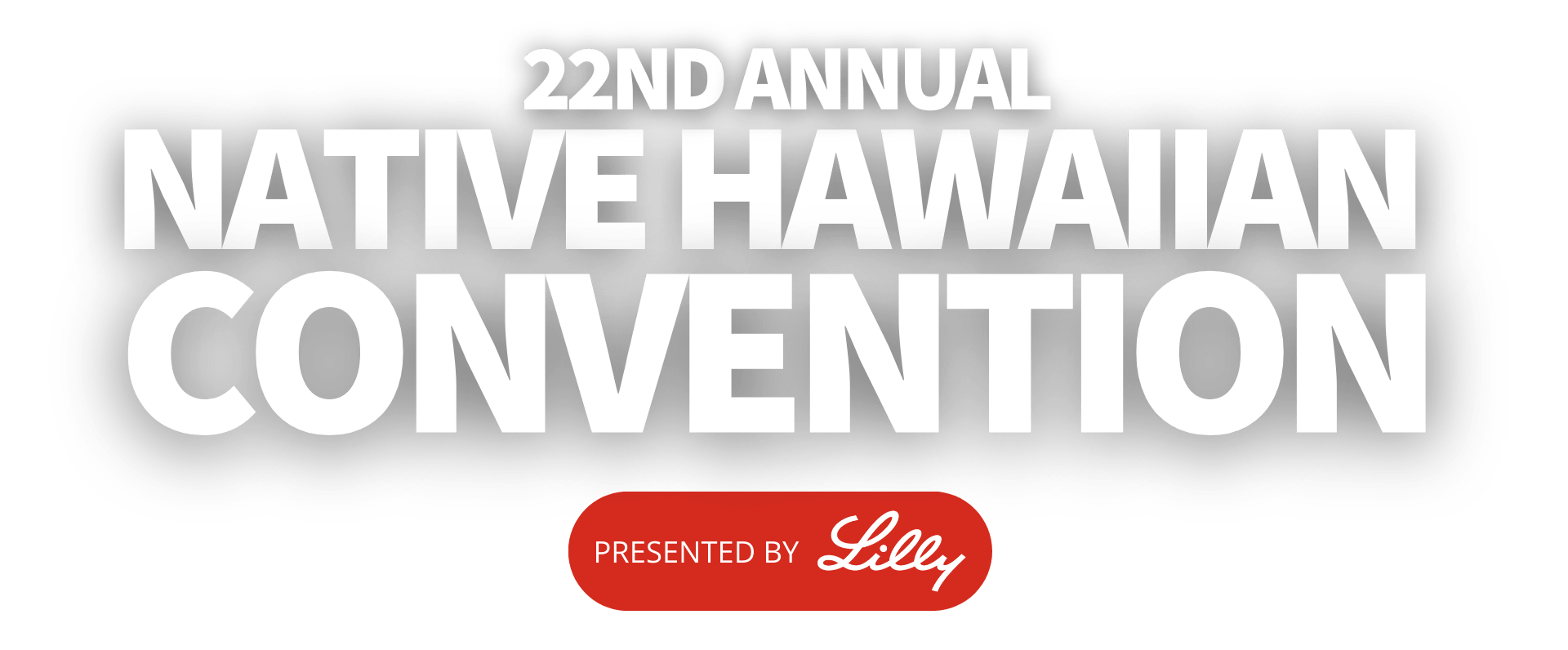 Mahalo nui to all those who joined us for the 22nd Annual Native Hawaiian Convention on Maui.
Throughout the convention, we navigated timely and relevant discussions around culture, economic development, education, housing, health, tourism, and community development, with a special focus on Maui, its people, its history, and the future that it seeks.
Watch below a few of the panel discussions and keynote presentations from this year's convention.
Opening Ceremony
Watch along with the opening ceremony of our 22nd Annual Native Hawaiian Convention on Maui.
Lahaina's Vision for the Future
Archie Kalepa, Keʻeaumoku Kapu, Kaipo Kekona, moderated by Summer Sylva As Lahaina navigates a path forward, hear directly from community leaders on their vision for the future of Maui Komohana.
Know Your Wai: Where Did the Water Go?
Jerome Kekiwi Jr., Hōkūao Pellegrino, Neil Hannahs, Kekai Keahi, moderated by Kapua Sproat Journey through the historical, legal, cultural, and environmental dimensions of water rights. From traditional Hawaiian practices to modern legal frameworks, we'll navigate the past, present, and future of water access, conservation, and management.
The Future of Tourism
Mahina Paishon, Kalani Kaʻanāʻanā, Kawika Freitas, Joe Ibarra, moderated by Tyler Gomes Community, industry, and government leaders will explore strategies, local engagement, and cultural preservation to shape the future of tourism.
Kanaka Care: Bridging the Gap for Native Hawaiian Health
Sheri Daniels, Cory Lehano, Nicole Apoliona, Kealoha Fox Moderated by: Aukahi Austin Seabury Join this panel of experts in a Native Hawaiian health discussion, as they address ways to transform the current reality of Native Hawaiian health through innovative approaches, clinical trials, and culturally grounded practices.
SPONSORED BY LILLY
Hawaiʻi's Mayors: A Collective Commitment to Housing
Mayor Bissen, Mayor Blangiardi, Mayor Roth, Mayor Kawakami, Moderated by: Micah Kāne Come hear the mayors of O'ahu, Maui, Hawaiʻi Island, and Kaua'i as they discuss affordable housing solutions, plans toward a sustainable future, and commitments to people of Hawaiʻi.
The Relationship Between Native Hawaiians & the Media
Hear from the local news general managers on ways to improve the relationship between the Media and Native Hawaiians. Jason Hagiwara, Kristina Lockwood, Katie Pickman, Moderated by Kūhiō Lewis.
Lahaina Advisory Committee
Hear from committee members on their perspectives for Lahaina's recovery and where commonalities become one collective voice. Join Archie Kalepa, Kaliko Storer, Kim Ball, Laurie DeGama, moderated by Mālia Kaʻaihue.
Kūhio Lewis
CEO of the Council for Native Hawaiian Advancement
Michelle Kauhane
CNHA Board Chair
with a special presentation by Matt Jachowski
Representative Jill Tokuda
US Congressswoman
Mayor Richard Bissen
County of Maui Mayor
Stacy Ferreira
Ka Pouhana (Chief Executive Officer) of the Office of Hawaiian Affairs
Blaine Miyasato
Chairman of the the Hawaiʻi Tourism Authority
Paele Kiakona
Community Advocate