Donation Management Center Opens in Kakaʻako
In coordination with Lieutenant Governor Sylvia Luke and the Office of Hawaiian Affairs (OHA), the Council for Native Hawaiian Advancement (CNHA) has opened the Maui Relief Storage Facility, a coordinated donation management center to receive, sort and inventory donations collected for Maui residents impacted by the wildfires and store them until they are ready to be transported and received on Maui as feasible and appropriate.
Open to those directly and indirectly impacted by the wildfires in need.
Tuesday: 9am-3pm (All Impacted)
Thursday: 1-4pm (Directly Impacted)
Saturday: 9am-1pm (Directly Impacted)
170 E Kamehameha Ave Kahului, HI 96732 (Old Safeway)
Mahalo to our distribution center partners
If you would like to help amplify community efforts, please contact us at info@hawaiiancouncil.org
Phase One
Focus on support for fighting fires, saving lives, and providing supplies
Phase Two
Focus on sheltering families and provide technical assistance and support
Phase Three
Focus on stability through financial assistance
Phase Four
Rebuilding Lahaina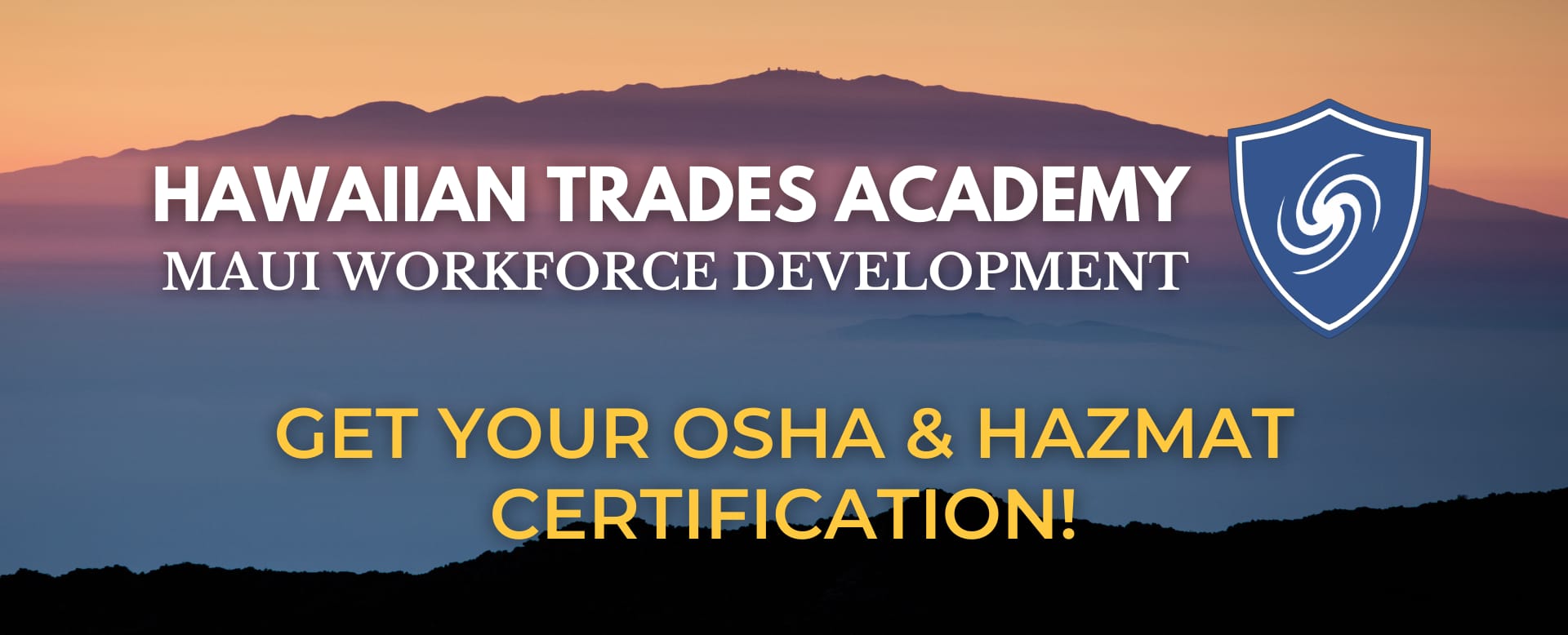 Free OSHA, HAZMAT and HAZWOPER Certification Classes for Maui Residents
CNHA's Hawaiian Trades Academy will be offering free workforce certification classes in OSHA, HAZMAT, and HAZWOPER for Maui residents interested in clean-up and rebuild-related jobs, and they will be working with local companies on job placement. Additional courses in CDL and construction will also be offered. If you are interested in getting your certifications or training, fill out the sign-up form linked at the button below.
Maui Mall Village (Across from Fun Factory)
Note: Classroom is open when training is in session and not regularly staffed (i.e., for walk-ins) For questions, contact us at trades@hawaiiancouncil.org
Subscribe to our Newsletter!