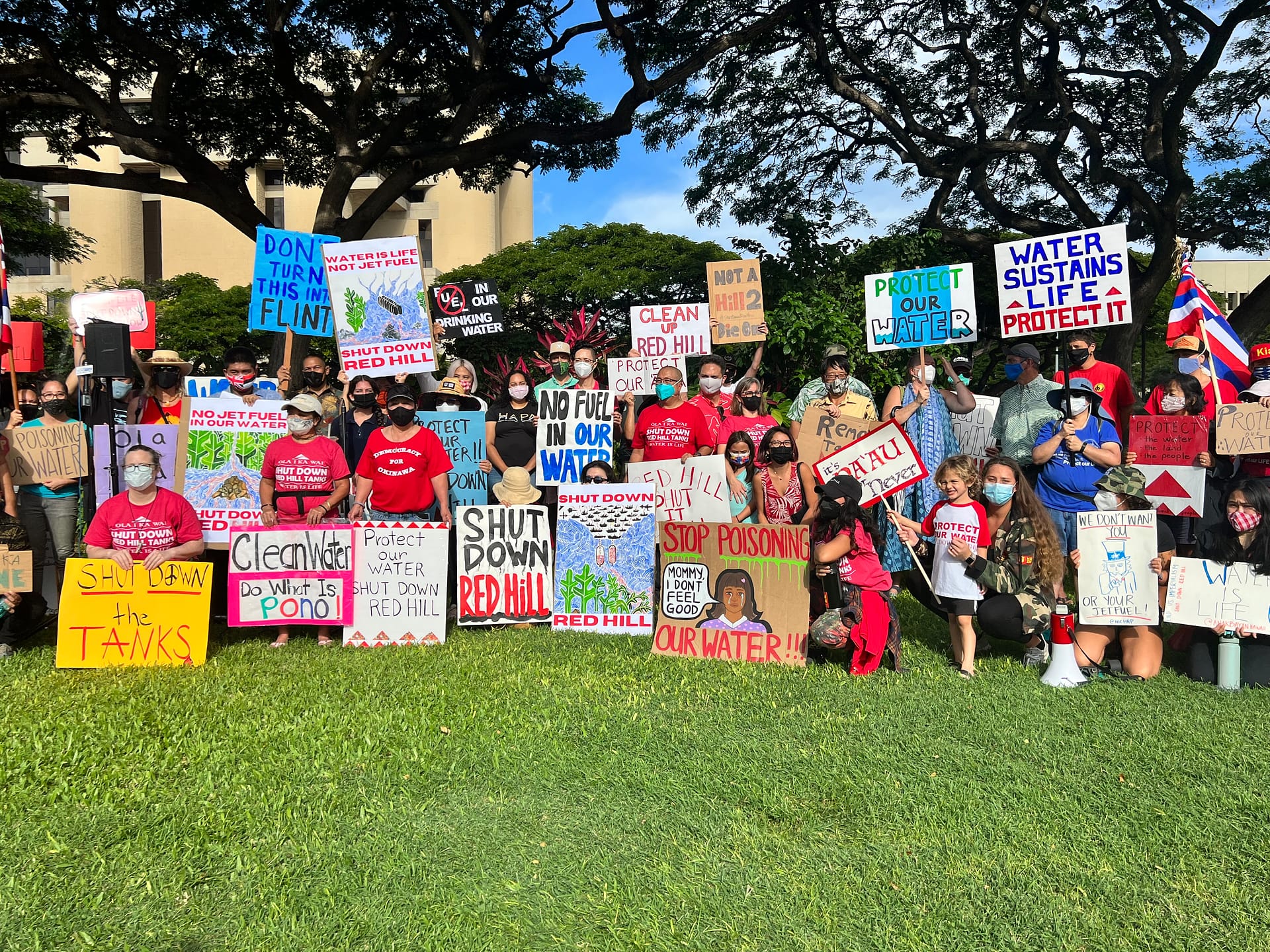 The Council for Native Hawaiian Advancement (CNHA) issued a statement today supporting a state hearing officer's proposed decision and order that the Navy comply with the Department of Health's emergency order to defuel the Red Hill Bulk Fuel Storage Facility.
"The Hearing Officer's proposed decision and order makes absolutely clear that the Red Hill fuel tanks have contaminated the aquifer that is the principal source of drinking water for Oʻahu, causing an ongoing humanitarian and environmental disaster," said Kūhiō Lewis, CNHA Chief Executive Officer. "The Hearing Officer's findings suggest that the Navy will never be capable of controlling the substantial risks associated with a 'poorly designed' 80-year-old facility that is 'nearing the end of its life.' The future of Hawaiʻi – our physical health, our cultural well-being and our economic stability – continues to be threatened every day that the Red Hill fuel tanks sit 100 feet above a federally designated sole-source aquifer that provides fresh drinking water for nearly 400,000 people. The Red Hill fuel tanks must be shut down, cleaned up and removed as soon as possible. CNHA calls on the Navy to stop resisting the State of Hawaiʻi's emergency order and begin the process to end this crisis that it created."
Lewis sent a letter to President Joe Biden earlier this month imploring him to take immediate action and received a swift response from the White House. CNHA also hosted a panel discussion on the Red Hill Fuel Tank Crisis at the 20th Annual Native Hawaiian Convention three weeks ago.