Available Community Resources
Our focus right now is getting relief to the people who need it most, while we strategize to rebuild for the long haul.
If you have questions or a resource to add, please contact us at kakoomaui@hawaiiancouncil.org or (808) 596-8155.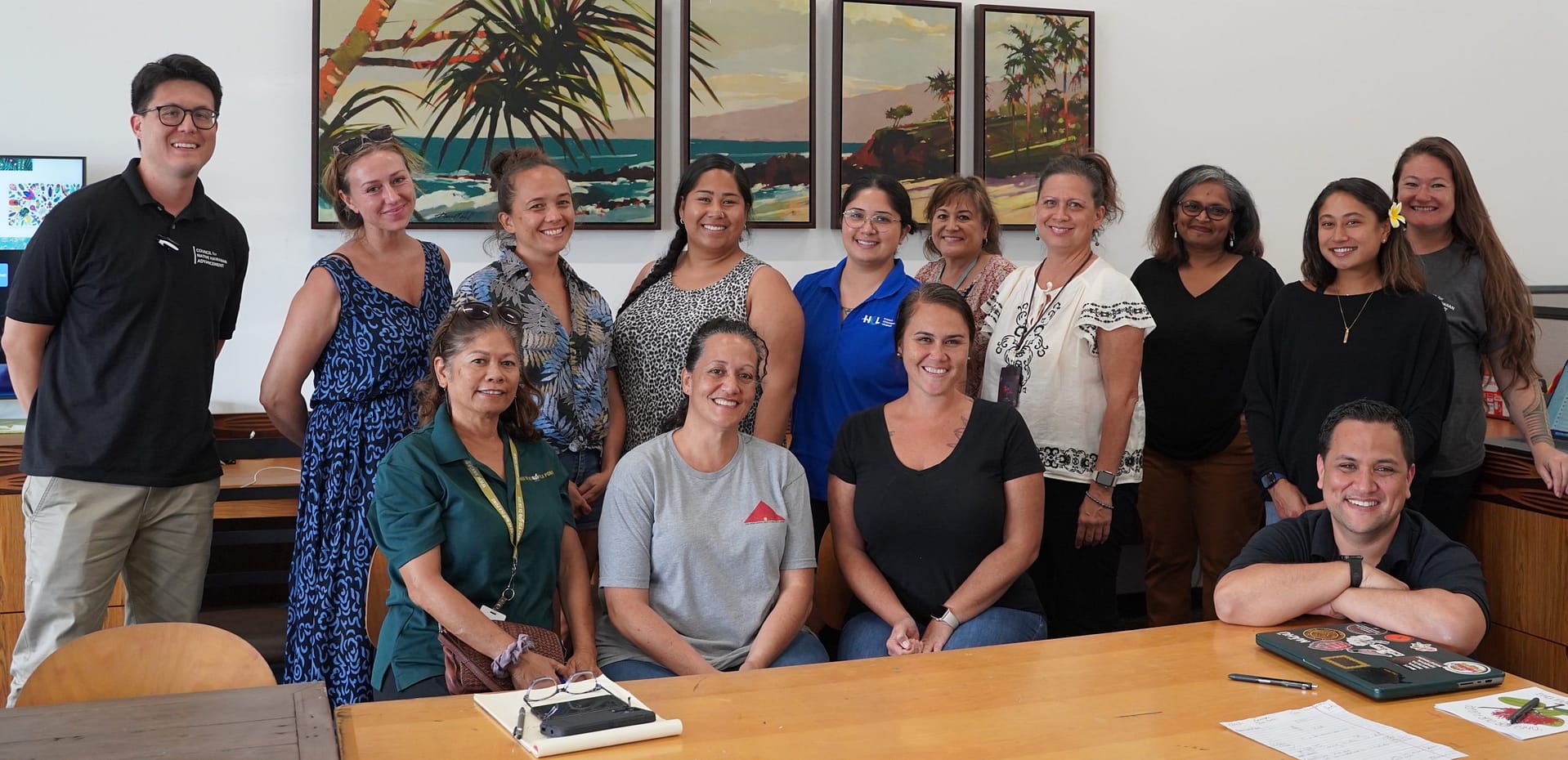 Visit our Resource Center in Kahului
Our doors are open at the Kākoʻo Maui Relief & Aid Services Center, at Maui Mall.
This resource hub will provide a collaborative and cultural approach to help those impacted by the wildfires access direct aid and services.
Location:
Council for Native Hawaiian Advancement,
Kākoʻo Maui Relief & Aid Services Center
153 E Kamehameha Ave Ste 101, Kahului, HI 96732
Hours:
Monday-Friday from 8am-6pm
Saturday 8am-4pm
Service Providers at the Resource Center
The hub will host both non-profit service providers and representatives from various agencies, on a rotating basis, including:
Imua Family Services – Healthcare navigators from Imua Family Services help eligible residents in Maui County apply for and enroll in health and medical coverage. They provide assistance with Med-QUEST and the Federal Health Insurance Marketplace, as well as navigating qualifications for subsidies such as Premium Tax Credits and Cost Share Reductions.
FEMA: Federal assistance is available to eligible individuals and families affected by this disaster. 
Hawai'i Community Lending – Hawai'i Community Lending's long-term goal is to assist those impacted on Maui to rebuild their homes by preventing foreclosure and securing land access, providing financial aid for disaster victims, administering the Kanaka Anti-Displacement fund to protect Native Hawaiians, and by providing a dedicated team working to make rebuilding easier.
Hawaiian Community Assets – Hawaiian Community Assets and Hawai'i Community Lending (HCL) has launched a two-phase Maui Response and Recovery Strategy to increase public awareness and access to homeowner insurance, disaster assistance, and grants and loans for recovery and rebuilding.
Native Hawaiian Legal Corporation – NHLC provides legal services to empower Native Hawaiians families, cultural practitioners, and communities as they defend and assert their legal rights in Native Hawaiian law.
Legal Aid Society of Hawai'i – Public interest, non-profit law firm dedicated to achieving fairness and justice through legal advocacy, outreach, and education for those in need.
Mental Health Kokua – assists people with mental health and related challenges, to achieve optimum recovery and functioning in the community. We know how important it is for people to have confidence in their health care provider.
Maui Behavioral Health Resources – MBHR has the full range of mental and emotional well-being – from the basics of how one copes with day-to-day challenges of life, including family relationships, to the treatment of mental illnesses, such as depression or personality disorder, as well as substance use disorder and other addictive behaviors. 
Maui AIDS Foundation –  MAF is a nonprofit 501(c)(3) health and social service organization always striving to meet the needs of the Maui County community. MAF offers health insurance enrollment assistance. 
Maui Family Support Services – To promote healthy family functioning by providing  supportive services which build on family strengths.
Re- Entry Vehicle Passes (Maui Recovers): Vehicle pass applications and on-site distribution. Vehicle Pass distribution 8am-4pm. 
Important: Residents should sign up to receive notifications for any updates on changes to Zone openings at www.mauicounty.gov/mema.
Right of Entry, Debris Removal Consolidation: The County of Maui, State of Hawai'i, FEMA and local officials will coordinate with the U.S Army Corps of Engineers to offer a government-sponsored debris removal program. Maui County residents and businesses whose properties were destroyed by the wildfires have the ability to use the government-operated Maui County Consolidated Debris Removal Program to ensure that their property is cleared of hazardous materials and debris. To obtain service 
through the government-sponsored program, a property owner must complete a Right-of-Entry (ROE) form to allow these agencies to clean up a property.
SBA: SBA disaster assistance for homeowners, renters, nonprofits, and businesses of all sizes affected by the Hawaii wildfires.
NEW DISTRIBUTION CENTER IN KAHULUI
Open to those directly and indirectly impacted by the wildfires in need.
Monday, Wednesday, Friday
10am-1pm, 1:30-4pm
170 E Kamehameha Ave Kahului, HI 96732
Maui Hale Match Program
Maui Hale Match is a website connecting local landlords with Maui's displaced families. Make your housing request in less than 5 minutes. You will be notified when a landlord matches with you.
Makana for Maui
Kāko'o Haleakalā along with The Council for Native Hawaiian Advancement (CNHA) is excited to launch Makana for Maui, a Christmas toy drive for 300 + keiki affected by the Maui wildfires. The toy drive launched Monday, Nov. 20 and runs through Friday, Dec. 15, 2023.
Purchase a gift from the Amazon wishlist
Become a corporate sponsor
Drop off or mail new and unopened gifts the Kākoʻo Maui Relief & Aid Services Center
Mailing Address:
Council for Native Hawaiian Advancement,
Kākoʻo Maui Relief & Aid Services Center
153 E Kamehameha Ave Ste 101, Kahului, HI 96732
In-Person Drop-Off:
Council for Native Hawaiian Advancement,
Kākoʻo Maui Relief & Aid Services Center
Maui Mall Village
The center is located at Maui Mall, between TJ Maxx and Subway.
Email kakoomaui@hawaiiancouncil.org with questions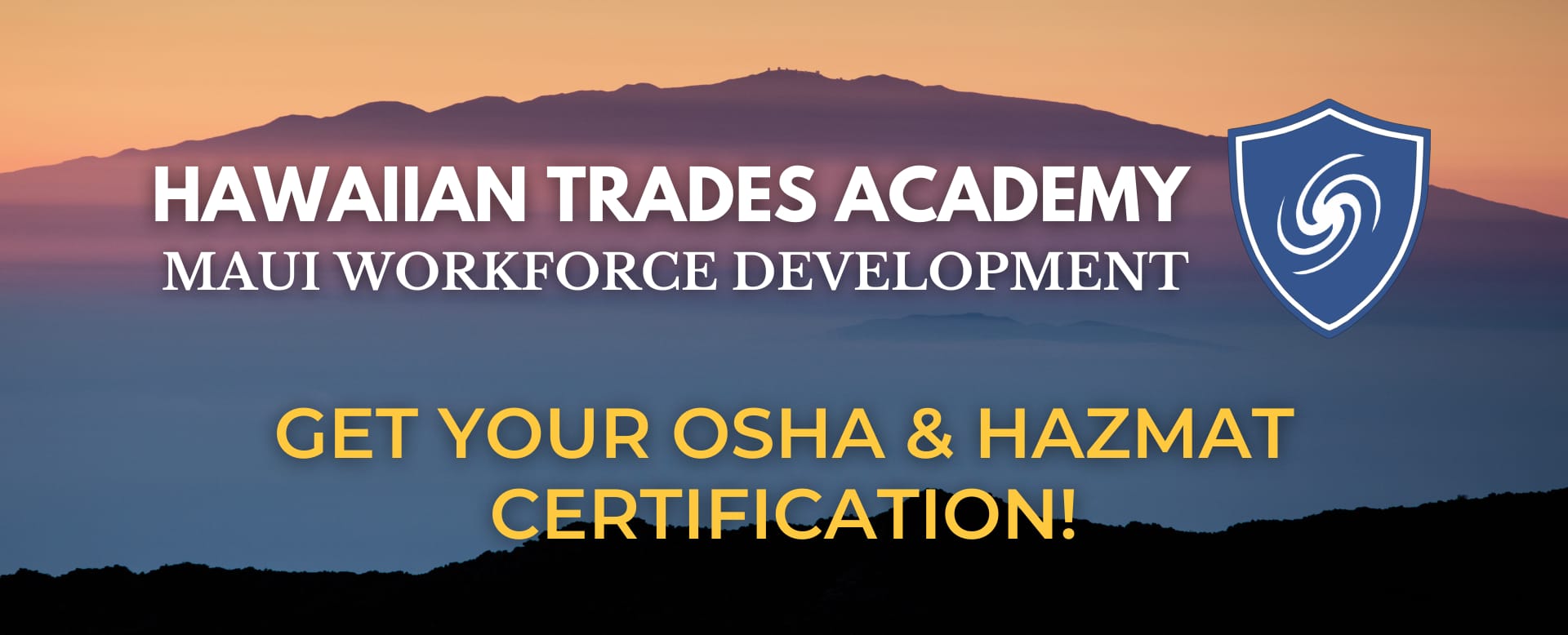 Free OSHA, HAZMAT and HAZWOPER Certification Classes for Maui Residents
CNHA's Hawaiian Trades Academy will be offering free workforce certification classes in OSHA, HAZMAT, and HAZWOPER for Maui residents interested in clean-up and rebuild-related jobs, and they will be working with local companies on job placement. Additional courses in CDL and construction will also be offered. If you are interested in getting your certifications or training, fill out the sign-up form linked at the button below.