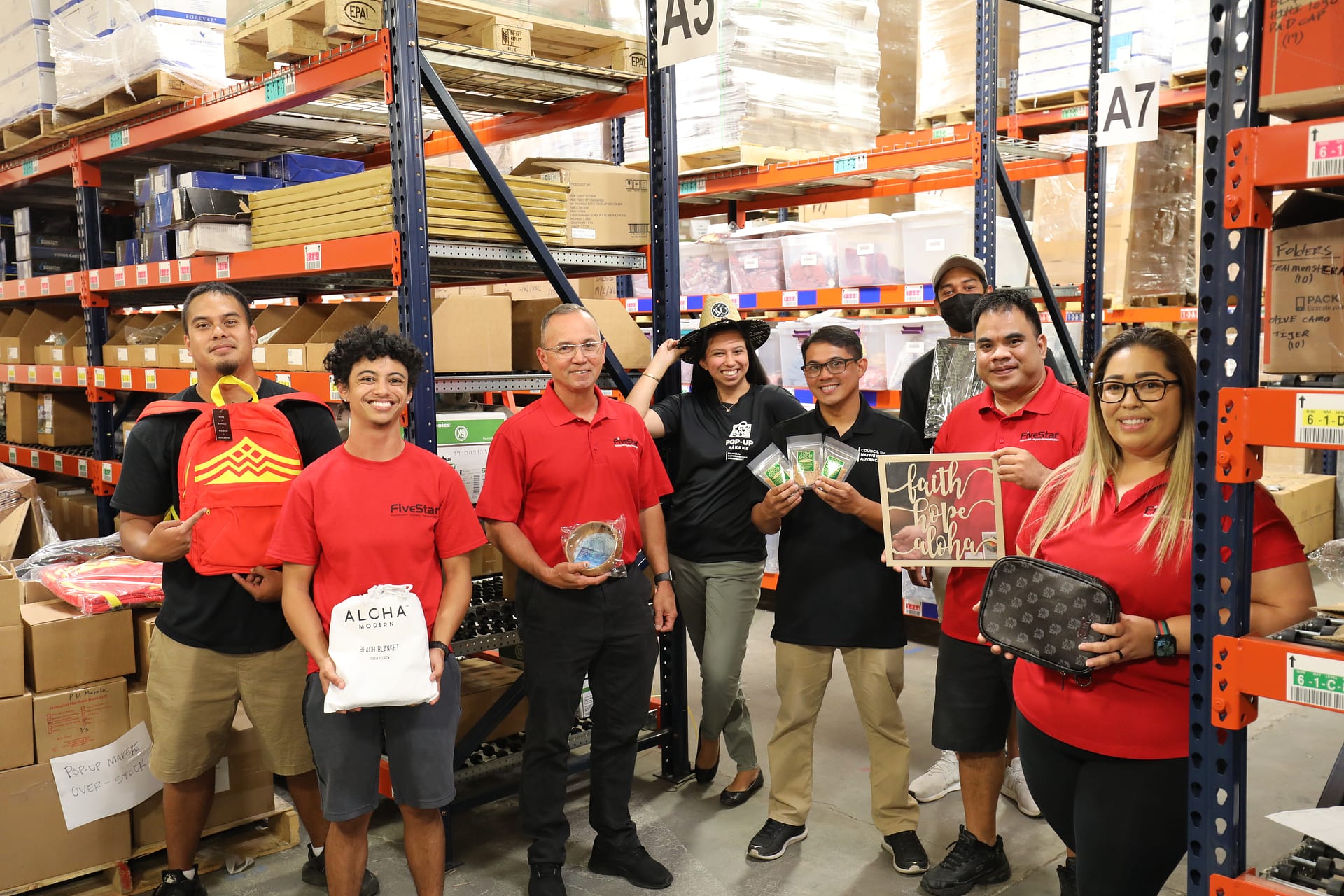 Pop-Up Mākeke is celebrating the successful launch of its third season with an impressive number of sales of Hawaiʻi-based products. Since its launch on July 1, 2021, the online marketplace has sold 3,000 items from local vendors totaling $100,000 in sales. Food products are among the most popular.
The mākeke, which means market in Hawaiian, features nearly 150 local small businesses and artisans this season. That number is expected to increase over time. Each vendor went through a vetting process to ensure that their business and products align with the mission of Pop-Up Mākeke, and the marketplace made adjustments to improve the customer experience in anticipation of high demand. Locally-based Five Star Transportation is partnering with Pop-Up Mākeke to fulfill hundreds of orders that have already come in, as well as the thousands expected in the next few months.
"The mākeke was born out of the need to help the vendors who lost a significant source of income when the pandemic forced the cancellation of The Merrie Monarch Festival last year," said Kūhiō Lewis, President & CEO of the Council for Native Hawaiian Advancement (CNHA), which operates the marketplace. "To be able to celebrate the return of Merrie Monarch with a return of Pop-Up Mākeke featuring the creations of some of those vendors just makes this experience even better for all of us."
In honor of the festival, Pop-Up Mākeke is offering a special discount through Sunday, July 4, 2021. Customers can type in MERRIEMONARCH at checkout to receive 15% off their purchases.
Over a five-month span in 2020, the online marketplace generated more than $2 million in revenue to directly support participating vendors and sold more than 100,000 Hawaiʻi-based products. Its customer base now spans the globe with tens of thousands of shoppers enjoying their purchases. CNHA hopes to do even better this year.
"To see the excitement and success surrounding the mākeke and the vendors is incredible," said Lewis. "We are really focused on providing participating businesses with the support they need to become self-sustainable and establish a global footprint far beyond the life of Pop-Up Mākeke."