2021 Native Hawaiian Convention Video Collection
Check out our video library of moments from the past Native Hawaiian Conventions, panel discussions, cultural presentations, and CNHA program highlights.
Red Hill Water Crisis Panel at the 20th Annual Native Hawaiian Convention
KHON 2 News' Gina Mangieri hosts a panel on the Red Hill Water Crisis affecting residents of Oʻahu with Congressman Kaialiʻi Kahele, professor and former state water commissioner Kamanamaikalani Beamer, Chief Engineer of the Honolulu Board of Water Supply Ernie Lau, and Director of the Sierra Club of Hawaiʻi Wayne Chung Tanaka.
This discussion panel was recorded during the 20th Annual Native Hawaiian Convention.
2022 Hawaiʻi Gubernatorial Talk Story
The 2022 election will be one of the most pivotal in recent memory. Every seat in the Legislature is up for election because of reapportionment. Moreover, voters will be able to select a new governor who will lead the state out of the pandemic and into the next chapter of Hawaiʻi's history. Will tomorrow resemble yesterday? 
Show more
Will we face the same struggles after the pandemic as we did prior? In what will be the first major gubernatorial forum of the 2022 election season, the major candidates for governor share their vision for the future of the islands at the CNHA convention.
Waimaka Lehua: Female Rites of Passage
E hoʻohuli ka manaʻo. Reclaim the narrative of menstruation through the lens of Hawaiian epistemology where Waimakalehua is sacred and should be fostered within the modern ʻohana Hawaiʻi. Join scholar, Makana Kāne-Martin as she provides you her groundbreaking analysis of traditions and practices, both new and old, that honor and care for menstruation.
Nā Pōhaku Kahuna o Kapaemahū
Netflix-listed, oscar-nominated, award-winning storyteller, and "the people's Kumu", Hinaleimoana Wong-Kalu will share her story encapsulated through the film Nā Pōhaku Kahuna o Kapaemahū. True empowerment comes from kanaka knowing our history and its many storied people, places, and events. Our Mana lives on through our voices giving new life and perspective to the moʻolelo of our ancestors, our land and our rightful place in our island home.
100 Generations of Native Hawaiian Ancestors
Join Dr. Lilikalā Kame'eleihiwa as she illuminates the 100 generations of our ancestors and their moʻolelo of resilience, intelligence, and courage. Our ancestral wisdom will be the path to our future success. Come and learn their names, their significant role in our past, and how they will guide us into our future. Ola Nā Iwi!
Join Halealoha Ayau for an update on the three decades of efforts to restore the ancestral foundation of the Native Hawaiian people. Through advocacy and cultural practice, we have been able to repatriate, rebury, and restore the sacredness to our iwi kūpuna (ancestral bones), moepū (funerary possessions), and mea kapu (sacred objects). In addition, there will be an update on current efforts to train and educate the next generation of practitioners with an emphasis on 'ike Hawai'i.
Native Hawaiian Filmmakers: Ala Moana Boys; Hawaiian Soul; Hae Hawaiʻi; Down the Street in Waikīkī
Film is an extension of our Hawaiian oral tradition and helps to tell our moʻolelo. Join acclaimed ʻŌiwi filmmakers who are framing our stories for future generations. Filmmakers include: Keliʻi Grace, ʻĀina Paikai, Ty Sanga, and Justin Ah Chong.
Hoʻoponopono for the ʻOhana
Hoʻoponopono is a practice that now, more than ever, is vital for our ʻohana. This pandemic has tested every aspect of our lives, including our family pilina (connection). Come and learn ways to navigate traditional practices of resolution founded upon the basis of aloha with Dr. Kamanaʻopono Crabbe, Dennis Kauahi, Malina Kaulukukui, and Keola Chan.
Hear the history and the impact Purple Maiʻa has made on haumāna pursuing a career in technology and entrepreneurship. Learn how an idea to teach students how to code became more than a simple lesson, but a mission to teach lifelong skills towards sustainable change in Hawaiʻi and abroad with Donavan Kealoha.
Join Kumu Hula Lanakila Mangauil in this empowering workshop, featuring knowledge and background on the unifying protocols and pule from Mauna Kea. These pule were developed for the purpose of bringing kanaka together in Aloha ʻĀina.
Makahiki Then, Makahiki Now
An analysis of Makahiki from an ʻŌiwi Lens by Dr. Kalei Nuʻuhiwa. Looking to the writings of Kēlou Kamakau, John Papa ʻĪʻī, David Malo, Samuel Kamakau, and Kepelino for the original Makahiki ceremonies.
As we move further into the age of social media, meet the young Native Hawaiians leading the revolution and entertaining the world with their ingenuity on TikTok. Learn and hear the stories from the young entertainers who use TikTok as a platform to share their creativity and ʻŌiwi identity with ʻIʻini Kahakalau.
Community Development Breakout: Accessing Non-Profit Resources
Community Development Breakout: Accessing Non-Profit Resources
Council for Native Hawaiian Advancement
02:28:38
Many community-based nonprofits struggle with planning for long-term financial stability. This struggle is often attributed to organizational capacity issues, but in reality, is also heavily influenced by systemic challenges at the sector level.
Show more
Join this discussion to learn about initiatives addressing some of the root causes of our sector level challenges, resources to further advance your nonprofit's mission and management for increased impact and financial stability, and how to advocate for your mission while following the law.
Panelists:
Lisa Maruyama, President & CEO, Hawaiʻi Alliance of Nonprofit Organizations
Jennifer Cornish Creed, Director of Professional Development, Hawaiʻi Alliance of Nonprofit Organizations
Melissa Unemori Hampe, Partner, Skog Rasmussen LLC
Political Advancement Breakout
Native Hawaiians are often invisible to political leaders and decision-makers. This breakout will focus on how Native Hawaiians becoming more civically engaged can lead to the adoption of public policies that address the unique needs of our community.
Show more
Moderator:
Rebecca Soon, Solutions Pacific
Panelists:
Ikaika Hussey, Community Organizer
Tommy Waters, Chair, Honolulu City Council
Keani Rawlins-Fernandez, Vice Chair, Maui County Council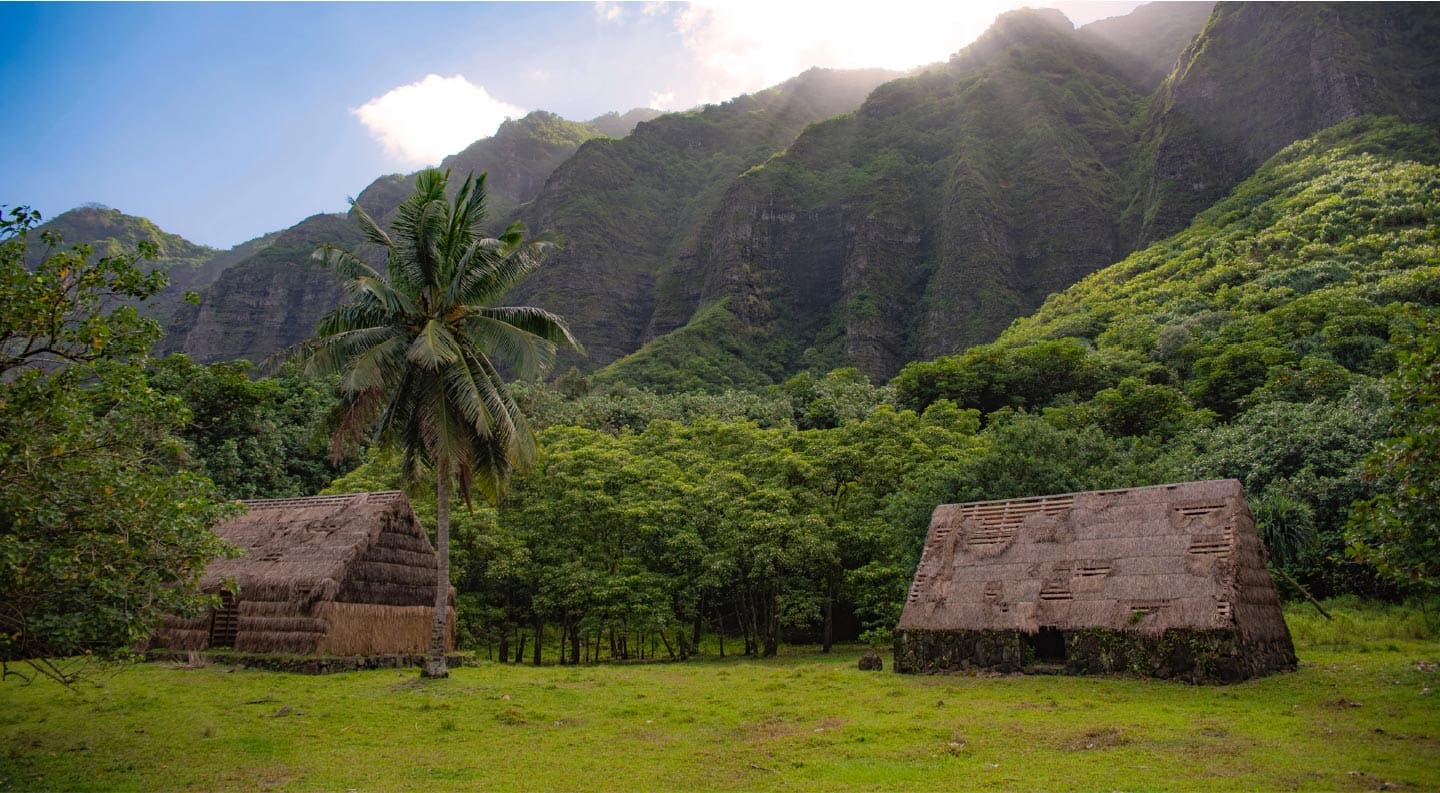 Rent & Mortgage Relief
We can help you find the resources you need for your ʻohana to thrive -from mortage to utilities and assistance programs.
Kilohana Collective
Kilohana is a collaborative of complementary change agents committed to fulfilling HTA's vision and specific directives.
Community Programs
Our community programs work with members of our community to develop the skills and resources needed to thrive.
Join Our Community
Become a CNHA member to get the opportunity to join other kānaka in lifting, empowering and inspiring our lāhui.
Join our mission and help us provide powerful support for our community to develop and thrive.