Together, we can kōkua Hawai'i.
As a member-based organization, the Council for native Hawaiian Advancement is working to amplify our members. This resource page works to highlight benefits and opportunities from our members and for our members as we strive to uplift Lāhui.
Court-Appointed Special Masters Seeking Comment on Trustee Selection Process and Trustee Terms

The Hawai'i State Probate Court has appointed Benjamin M. Matsubara, Eric H. Sonnenberg, and Caycie Kahiau Gusman Wong as Special Masters to examine and report on the Trustees' Petition for Review of Trustee Selection Process and Trustee Terms, filed May 10, 2022, by the Trustees of the Estate of Bernice Pauahi Bishop dba Kamehameha Schools.
In reporting on the subject of the Petition, the Special Masters request comments and recommendations from the public regarding the current Trustee Selection Process and Trustee Terms (www.inkinen.com/KS-trustee). Please include your reasons in support of any comments and/or recommendations, and attach any supporting documents that are referenced.
The Special Masters will treat all information submitted for consideration as confidential and will not attribute the information in any public report to the person who submitted it unless reasonably necessary or required by law. Consequently, comments that do not include the name and contact information of the person who submitted the information will not be accepted and reviewed. This will help to ensure that the Special Masters have a person to contact to validate information and to seek clarification or additional information regarding submitted comments as may be necessary.
Comments are due by Friday, July 14, 2023.
Comments should include the sender's full name and contact information. Please do not abbreviate names (for example, J. Doe or Jane D.).

Anonymous comments will not be accepted.

Comments may be submitted by:
Email to: KStrustee@inkinen.com

Mail to: Special Masters, c/o Inkinen Executive Search, 1003 Bishop Street, Suite 1477, Honolulu, HI 96813. Must be postmarked or hand delivered by July 14, 2023.

The Special Masters are being assisted by Inkinen Executive Search. For more information, please visit www.inkinen.com/KS-trustee
Click here to view the public notice.
The Hawaiʻi Community Foundation
The Hawai'i Community Foundation is seeking qualified individuals committed to our vision of an equitable and vibrant Hawai'i where all our island communities thrive. We are currently looking to fill the following positions:
If you are interested or know of anyone who might be interested, please apply at: hawaiicommunityfoundation.org/careers
The Mālama division of the Purple Maiʻa Foundation focuses on innovation, design, and entrepreneurship. The programs the Creative Developer will support include:

Mālama Venture Studio: partners with Native Hawaiian and values-driven entrepreneurs to build and launch lāhui-serving companies like Exchange Ave., and Ka Mahina Project

Mālama Design Studio: a spinoff project incubated and launched out of Mālama Venture Studio that provides design and technology consulting services and creates opportunities for kānaka maoli designers.
The Creative Developer is a new position that will be integral to the long-term success and resiliency Mālama flagship program, Mālama Venture Studio. As a Creative Developer, you will be responsible for supporting our Product team in all aspects of the development, testing, and implementation of various products and companies.
The Creative Developer position is a great professional development opportunity. You will be encouraged and enabled to grow your network in the startup and business communities and given opportunities to build and develop new skills and competencies such as no-code and low-code product development and design thinking.
The Purple Maiʻa Foundation is rooted in our Native Hawaiian culture, so there will also be several opportunities to deepen your connection to the place.

Responsibilities
Working with Product Designers to determine stakeholder goals and defining the product functions necessary to achieve them

Creating flow charts, wireframes, and prototypes that illustrate key product interactions

Determining product architecture with a lean and/or minimum viable product mindset

Troubleshooting product issues

Working closely with Product Designers to improve product functionality

Developing innovative solutions

Attending design and development meetings

Participating in product reviews and quality assurance activities

Continually improving development skills
Requirements and Skills
Demonstrate a moderate level of understanding of the economic and social issues that Native Hawaiians face along with an understanding of our local business environment and culture

Basic level of understanding the Hawaiian language preferred

Self-starting, self-regulating, self-learning; ability to learn new tools and ideas quickly and work in a fast-evolving environment

Well organized, responsible, and dedicated, with the ability to work on multiple projects and deliver quality work products in a short time

Dynamic. Capable of responding thoughtfully and efficiently to appropriate feedback loops.

Constantly hold a growth mindset and learn skills and industry best practices to bring fresh perspectives and competencies to the organization

Knowledge of a basic programming language preferred

Experience with low code or no code tools like Glide, Bubble, or Webflow preferred

Strong analytical skills

High attention to detail

Ability to work well in a team environment

Ability to work in a fast-paced environment

Minimum of a Bachelor's Degree in Computer Science, Software Engineering, Product Design, or a related field

Working Conditions
Purple Maiʻa Foundation is a remote-friendly employer, but we can accommodate in-office work as well. We are based out of Hālau ʻĪnana, a 5,000 sq. ft. space optimized for collaboration, and educational events in Mōʻiliʻili, Oʻahu.
Staff are expected to attend cultural and ʻāina restoration workdays and team-building events on roughly a quarterly basis.
For employees who do not live on Oʻahu, some travel is expected.

Compensation
• Salary commensurate with experience
• Individual and family medical and dental insurance options available

Please send an email and cover letter to: pohai@purplemaia.org

Mānoa Heritage Center's Board of Directors seeks an Executive Director who will carry on MHC's mission
of inspiring people to be thoughtful stewards of their communities and Hawaiʻi's past, present and future.
In partnership with MHC's Board and staff, the Executive Director will continue the organization's 26-year
legacy of promoting an understanding of Hawaiʻi's cultural and natural heritage–rooted on MHC's campus
in Mānoa Valley that includes Kūka'ō'ō Heiau, the historic Kūali'i home, gardens of native and introduced
plants, and a Visitor Education Hale.

The new ED will be a person who has a deep respect for Hawaiʻi's history, culture and natural
heritage–with experience in managing cultural assets. The new ED must be a proven leader who has
experience with or aptitude for the core competencies of a nonprofit leader: planning; fundraising;
administration; board and staff relations; communications and public relations; and financial
administration. In addition, the ED must exhibit personal and professional integrity and the skills and
heart to genuinely connect with the community.
Executive Director's Responsibilities
Manage MHC's daily operations

Develop and implement plans to advance MHC's mission and address challenges and opportunities

Provide leadership & oversight of an historic house museum and for the development and delivery
of MHC's programs, which include: tours for schools and adults, workshops, programs, meetings,
retreats, exhibitions, partnerships, and access to collections of books, art and historical artifacts

Report to and partner with the Board of Directors, providing written and oral reports

Recruit/hire MHC team members and cultivate a safe, positive, productive and organized work
culture

Utilize systems to evaluate program progress and impact

Create and manage the operating budget, oversee fiscal operations and reporting, and initiate and
fulfill contractual agreements including grant reports
Cultivate and steward funder relationships, and ensure that MHC has the resources it needs to
support operations and programs
Spearhead marketing and other communications efforts, and serve as spokesperson to MHC
constituents, the media, and the general public

Advocate on behalf of MHC and its mission

Develop and sustain interpersonal and deep community relationships

Represent MHC in coalitions, networks, and alliances; actively engage and energize volunteers,
partnering organizations, and funders

Qualifications: Well-versed in all aspects of nonprofit leadership and management, including experience
fundraising, administration, and program development. Deep connection to Hawaiʻi, including its
communities and leaders. Knowledge of Hawaiian history. Significant experience working in areas
relevant to education, botany, Hawaiian cultural practice, museum operations, and historic preservation.
Salary range: $95,000-$115,000 with benefits package including health/dental, vacation/sick, and
retirement plan.

To apply confidentially, please submit: (1) a letter describing suitability for the position and ability to
lead MHC; (2) your resume by Friday, February 3, 2023, to tinyurl.com/MHC-Executive-Director.
More opportunities coming soon!
This $5,000 need-based scholarship is awarded to new first-year and/or transfer students for their first year of study at Chaminade. To be eligible for the scholarship new students must be of Native Hawaiian ancestry, meet academic requirements and file the Free Application for Federal Student Aid (FAFSA).
The Alaka'ina Foundation is a nonprofit Native Hawaiian organization with a mission to build and promote leadership and educational initiatives for the youth of Hawai'i. Closely aligned with Chaminade's mission, the goal of the Foundation is to develop a new generation of leaders, especially those in rural areas, to serve in local communities as well as abroad.
The purpose of this Fund is to provide renewable scholarships to assist students enrolled in the Electronics Technology Program at University of Hawai'i Kaua'i Community College ("Kaua'i Community College"). Funds shall be used for costs associated with attendance (e.g. tuition, fees, books, etc.).
​The purpose of this Fund is to provide renewable scholarships to assist students enrolled or intending to enroll at the University of Hawai'I at Manoa College of Engineering ("College of Engineering") or any other UH campus awarding Engineering degrees. Funds shall be used for costs associated with attendance (e.g. tuition, fees, books, etc.).
​The purpose of this Fund is to provide scholarship support to students pursuing a degree or certificate in vocational/technical education studies at any community college within the University of Hawai'i System. Funds shall be used for costs associated with attendance (e.g. tuition, books, fees, etc.). Vocational/technical studies supported include, but are not limited to, Fire Science, Welding, Carpentry, Electrician, Plumbing, HVAC, Culinary Arts, Air Frame and Power Plant Mechanics, Automotive Repair Technicians and Emergency Medical Technicians. Beginning in 2023 scholarships will also be available for sustainable agriculture education.
​The Pauahi Foundation administers scholarships that have been created by our generous donors. The Foundation awards scholarships supporting undergraduate and graduate level areas of study, as well as trade and vocational courses. Many awards may be determined based on merit, while some are restricted for those students who demonstrate a financial need or for students applying from specific geographic regions.
Among the 200+ Pauahi Foundation scholarship opportunities are nine endowed Alaka'ina Scholarships ranging from medicine, vocational and industrial arts, agriculture, 'Olelo Hawai'i and business administration.  The nine endowed scholarships need to be applied for every year but are perpetual scholarships that can be used during the entire period necessary to receive the degree, certification or education.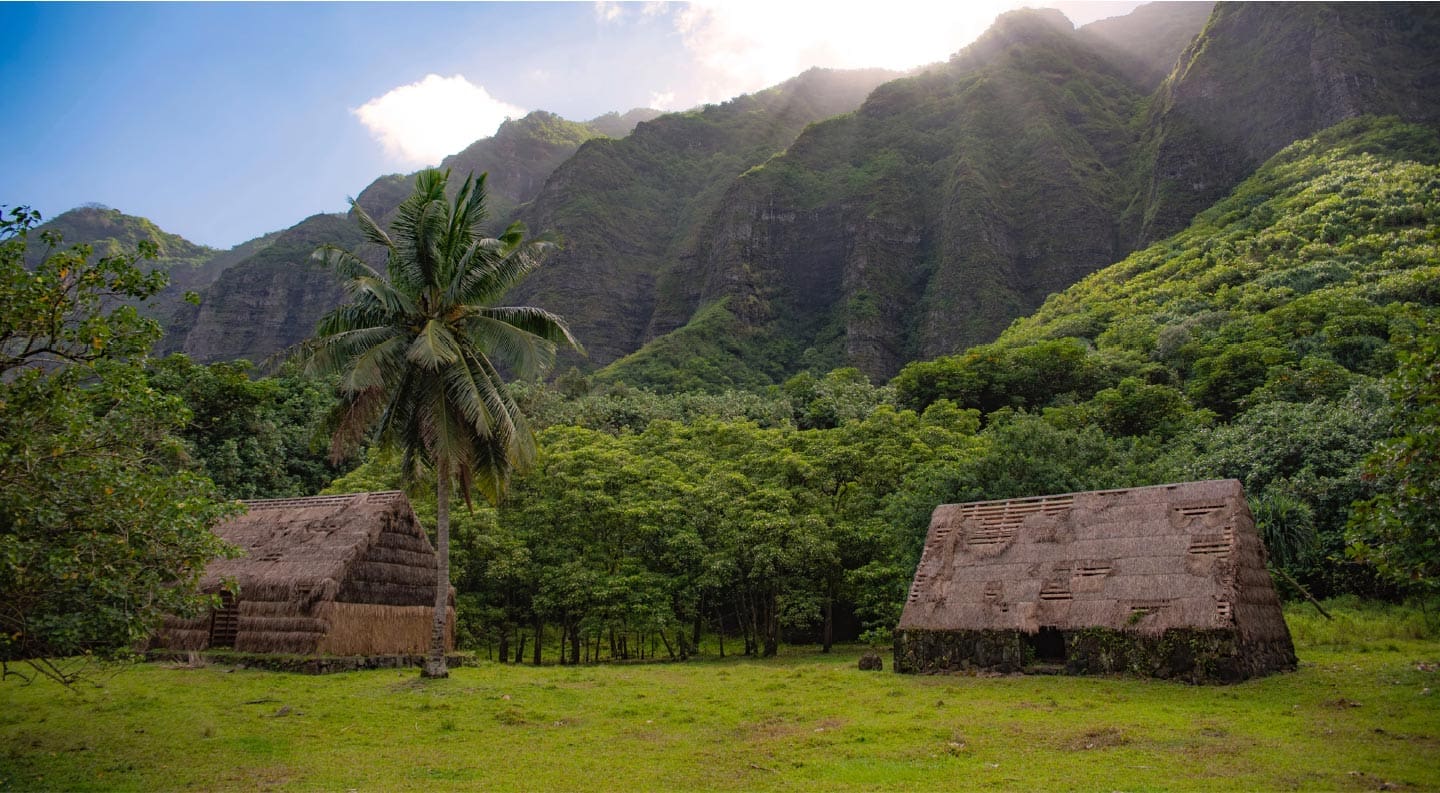 Rent & Mortgage Relief
We can help you find the resources you need for your ʻohana to thrive -from mortage to utilities and assistance programs.
Kilohana
Kilohana is a collaborative of complementary change agents committed to fulfilling HTA's vision and specific directives.
Community Programs
Our community programs work with members of our community to develop the skills and resources needed to thrive.
Join Our Community
Become a CNHA member to get the opportunity to join other kānaka in lifting, empowering and inspiring our lāhui.
Join our mission and help us provide powerful support for our community to develop and thrive.